Game: Pin the nose on the Santa!


---
One of the evening's games, designed by Nili and Olga, required teachers and students alike to attempt to accurately pin the missing nose on their team's face – either a reindeer or Santa.
It was a hard-fought battle which resulted in eventual victory for team Santa! Good work team.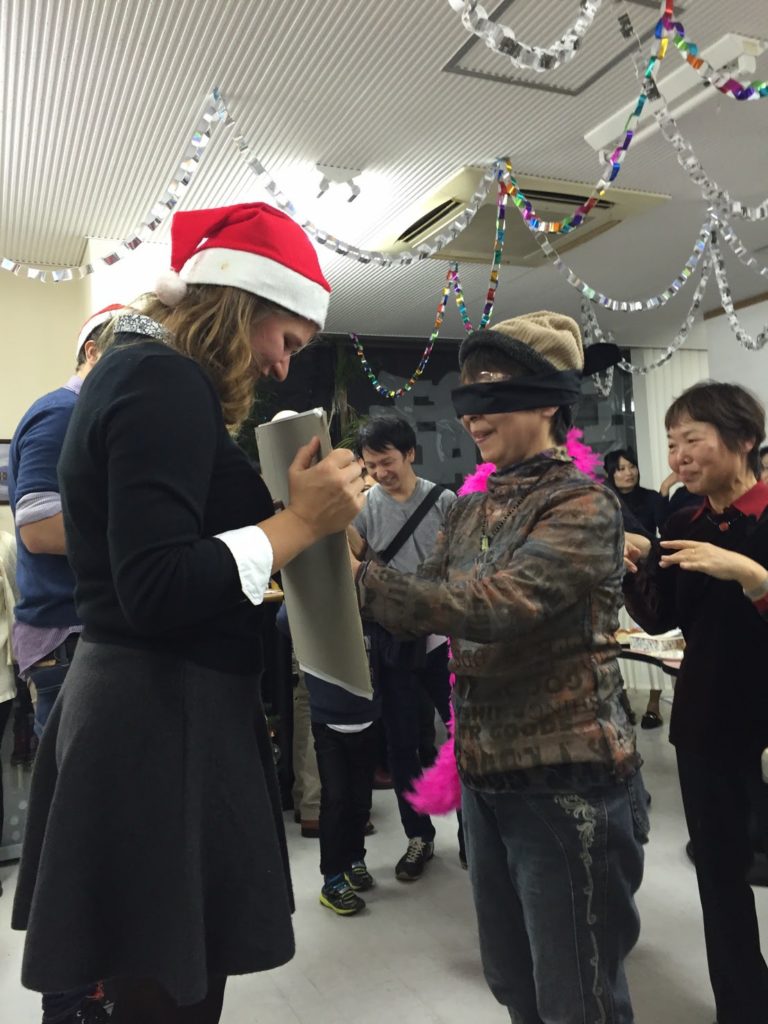 Opening the game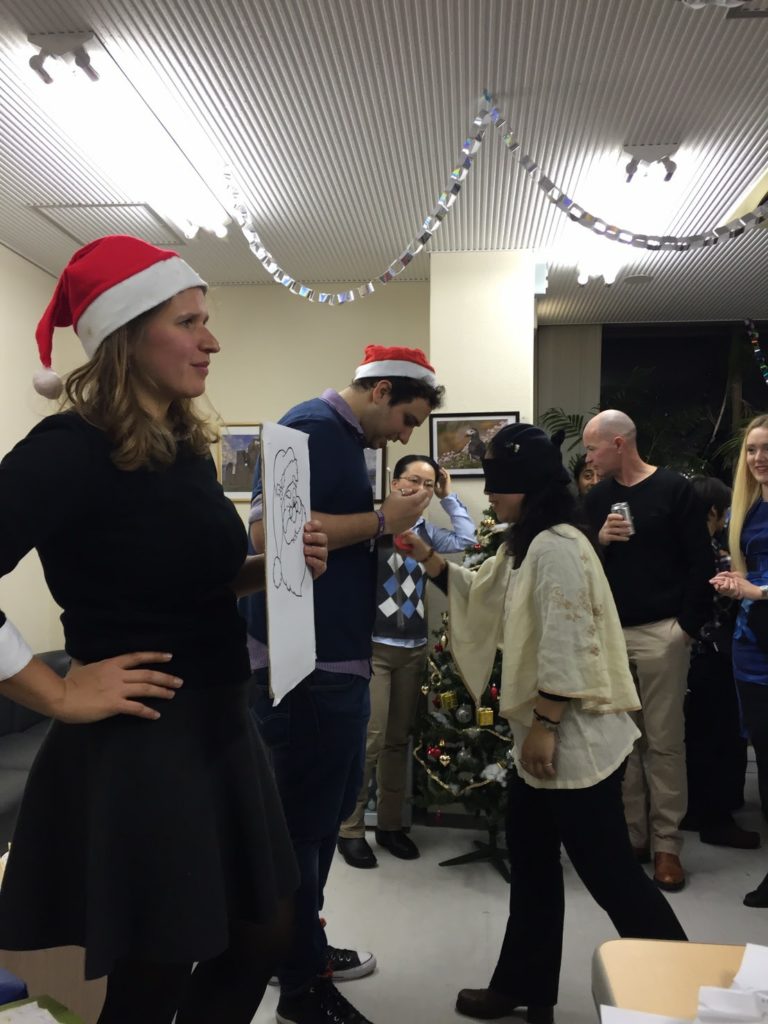 Olga in position and ready to receive a nose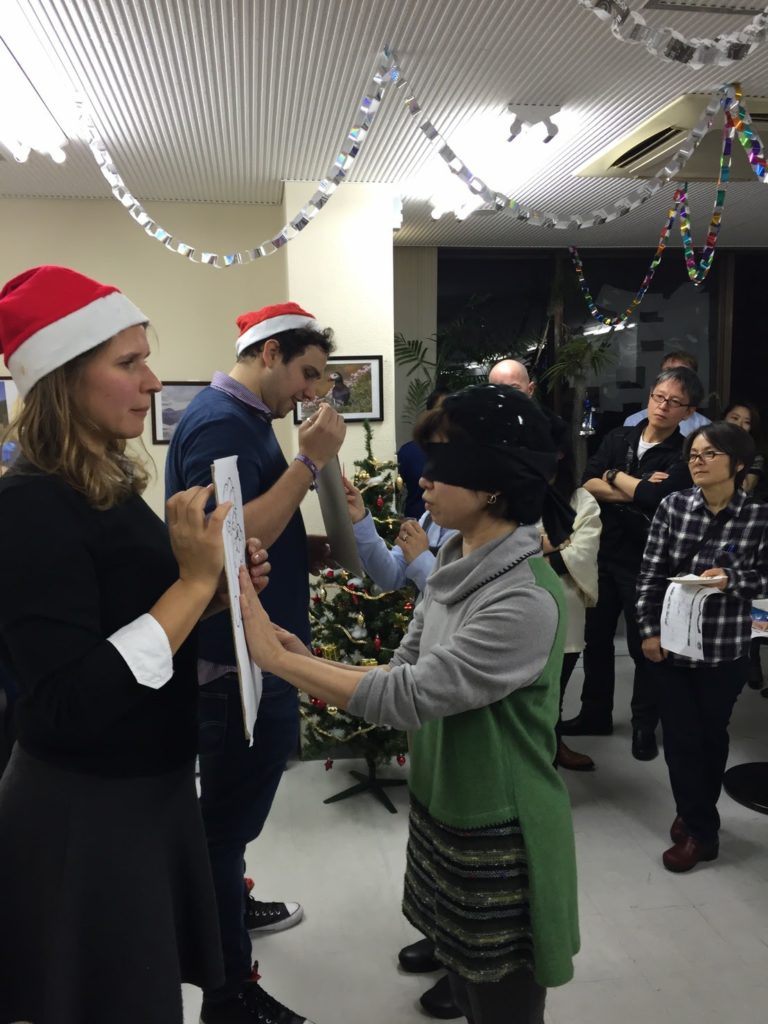 Unfortunately, as Santa's face was restricted to two dimensions, touching was not so helpful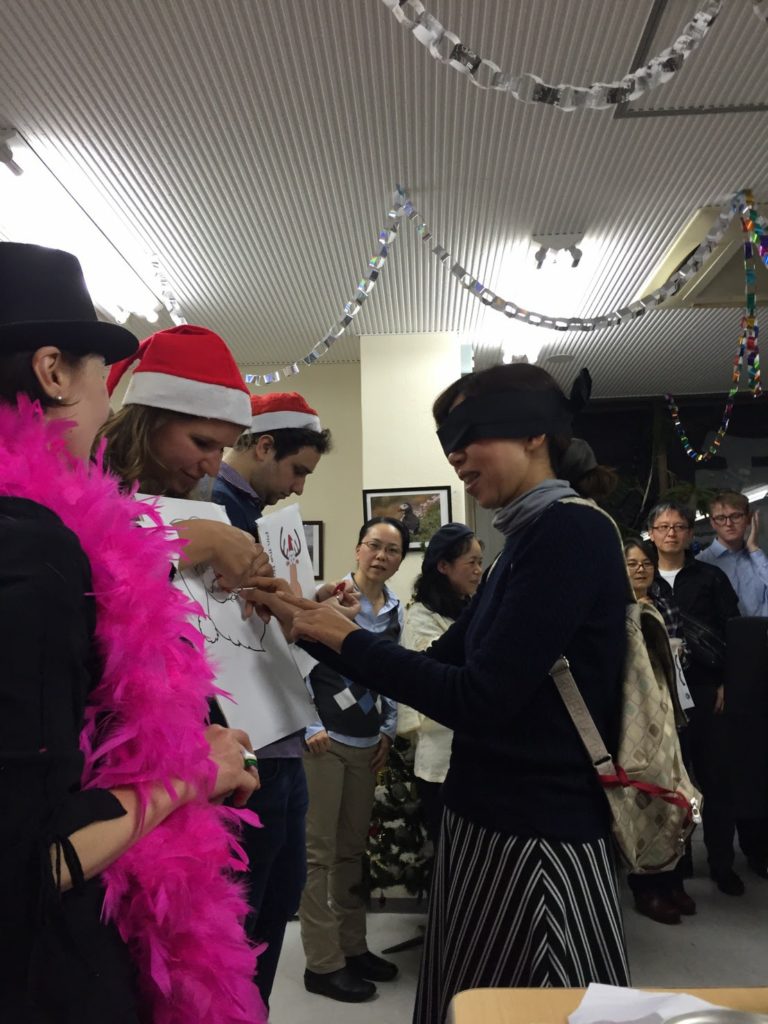 上手!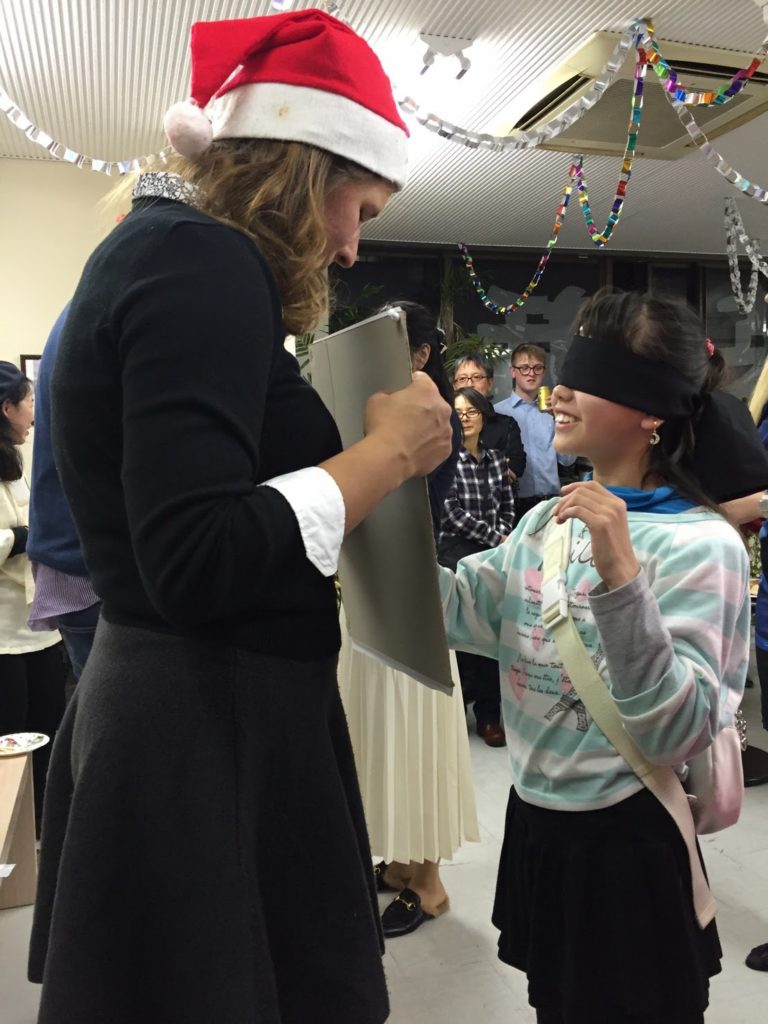 The perfect height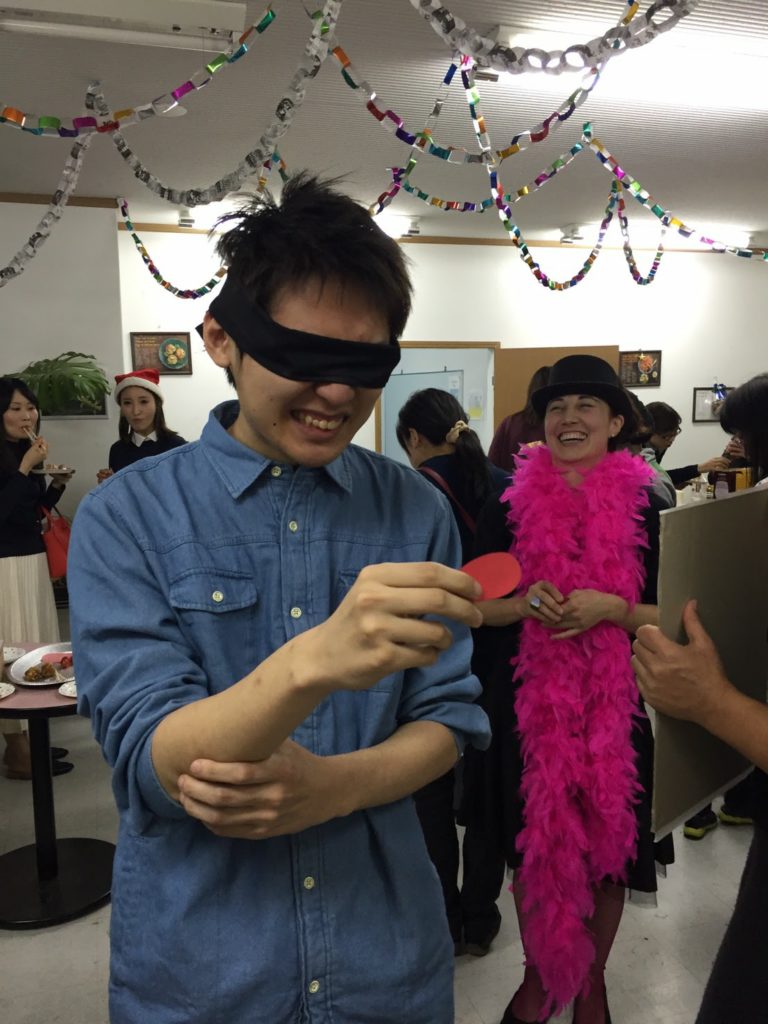 Next year, pin the boa on the Nili…?
Nope, that's not it!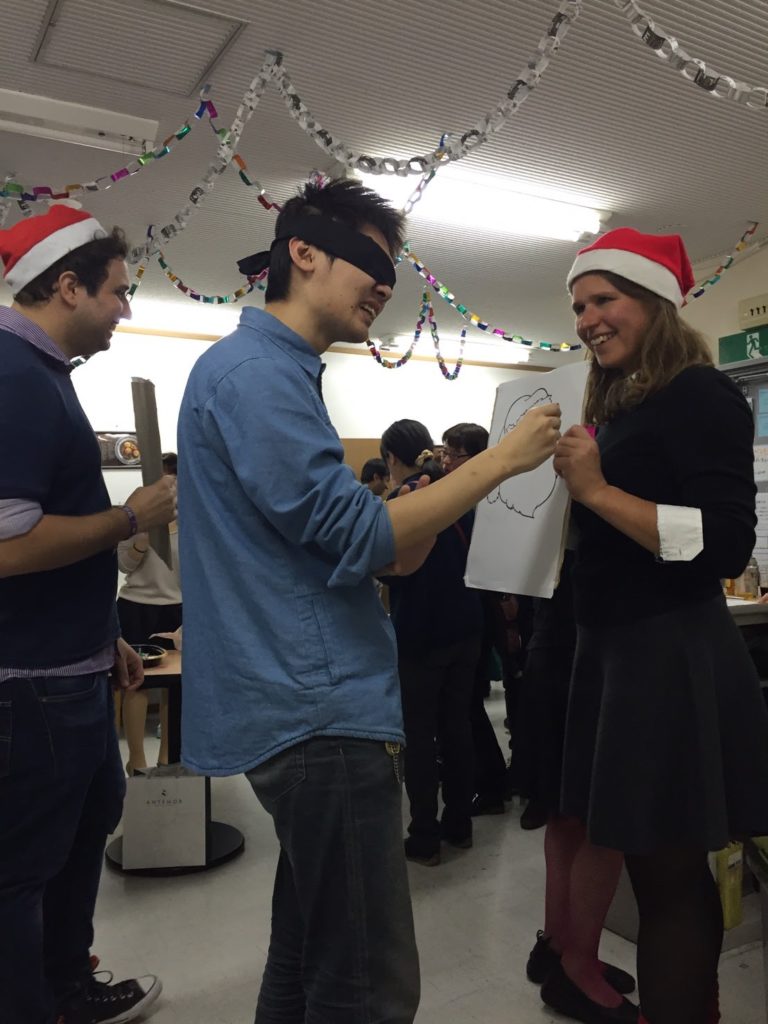 Closer…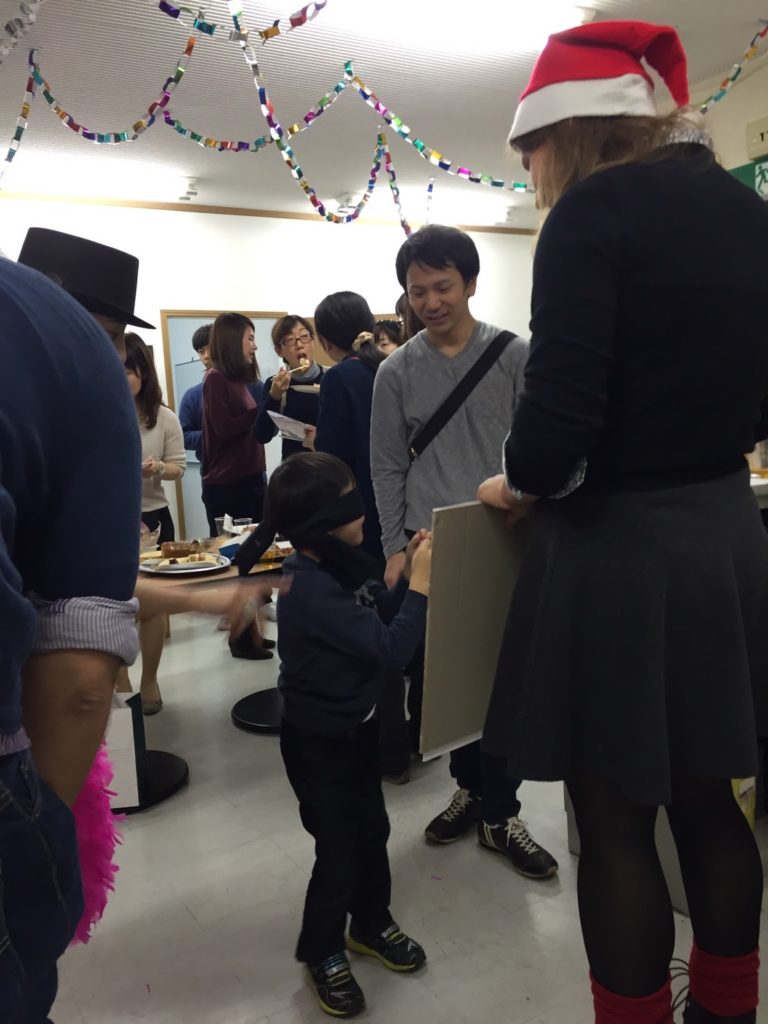 Don't let height be an obstacle to success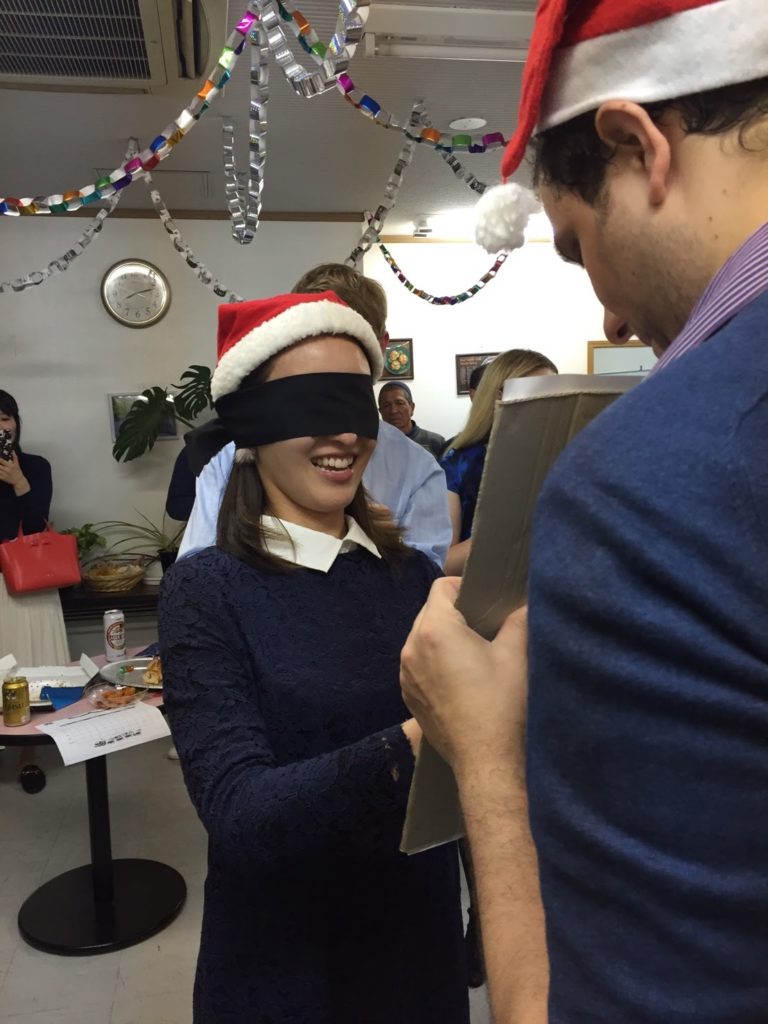 One point for team Santa!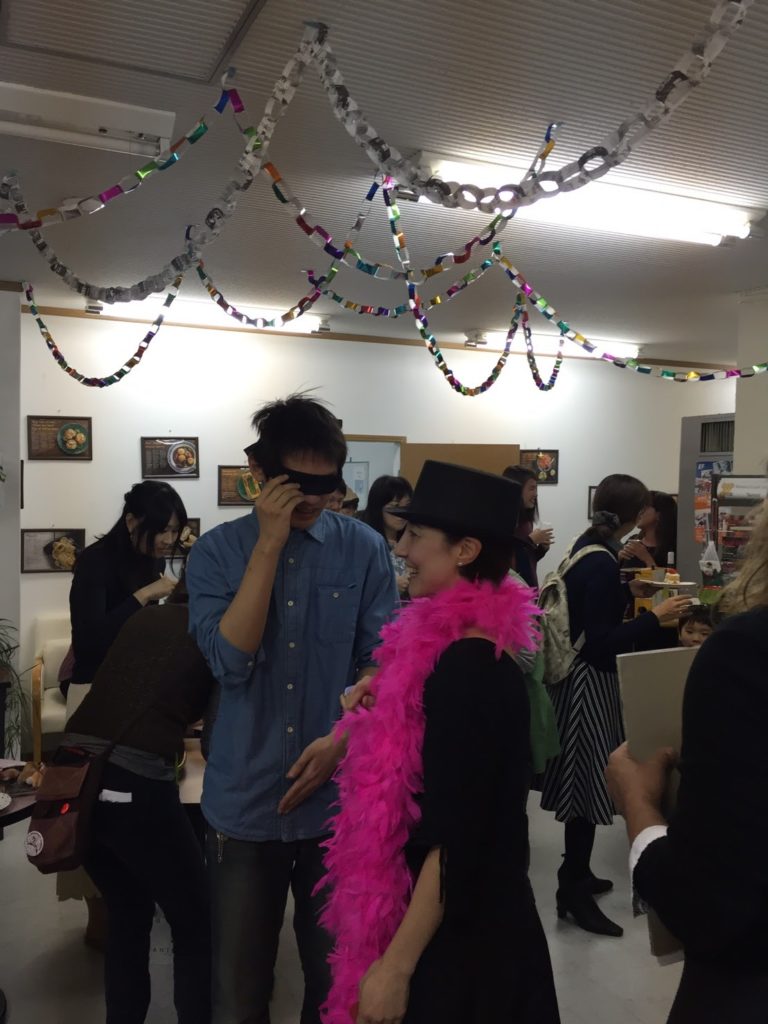 Psyching himself up for the ultimate test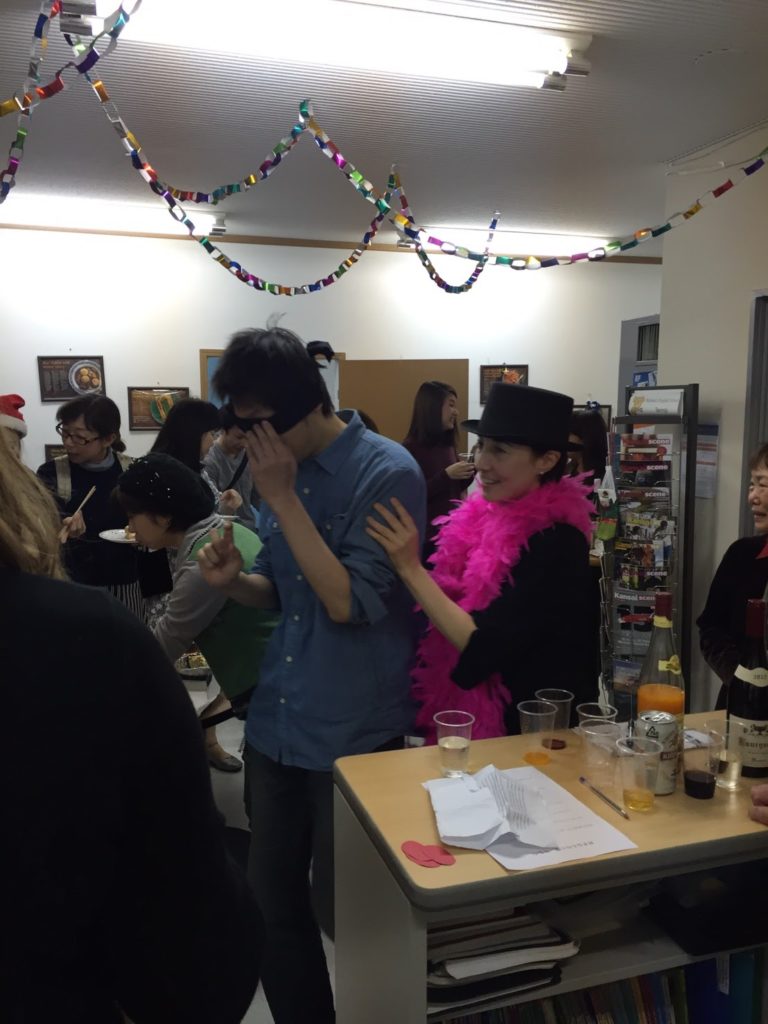 Post-pinning consolation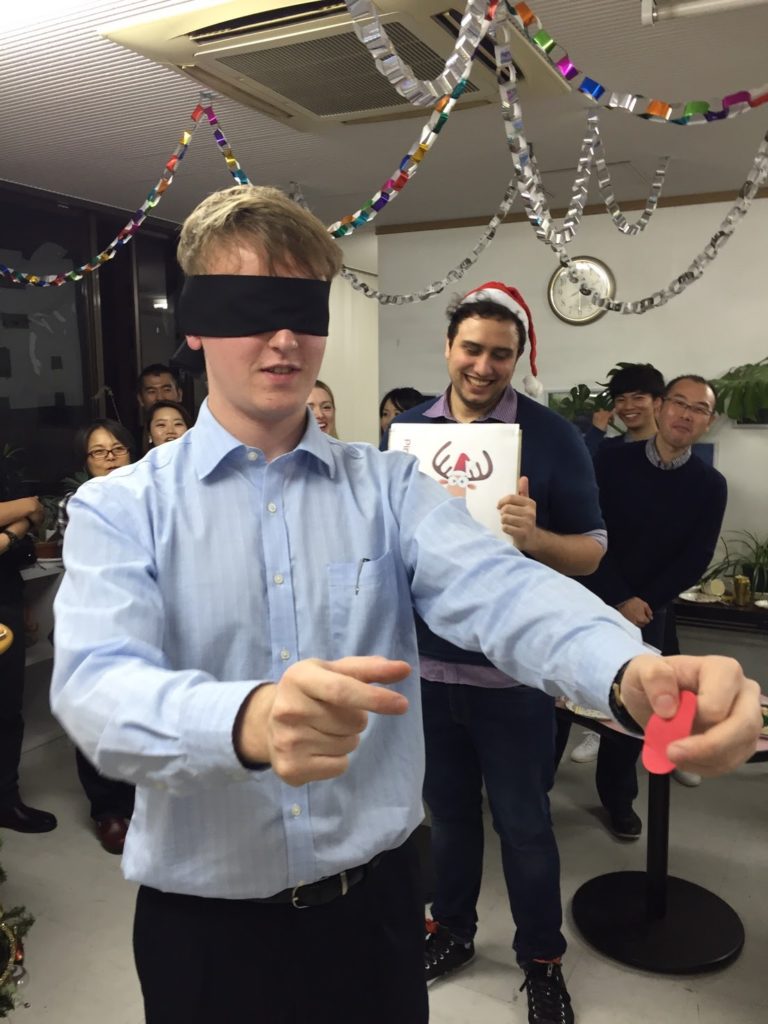 Cruelly disorientated by Alex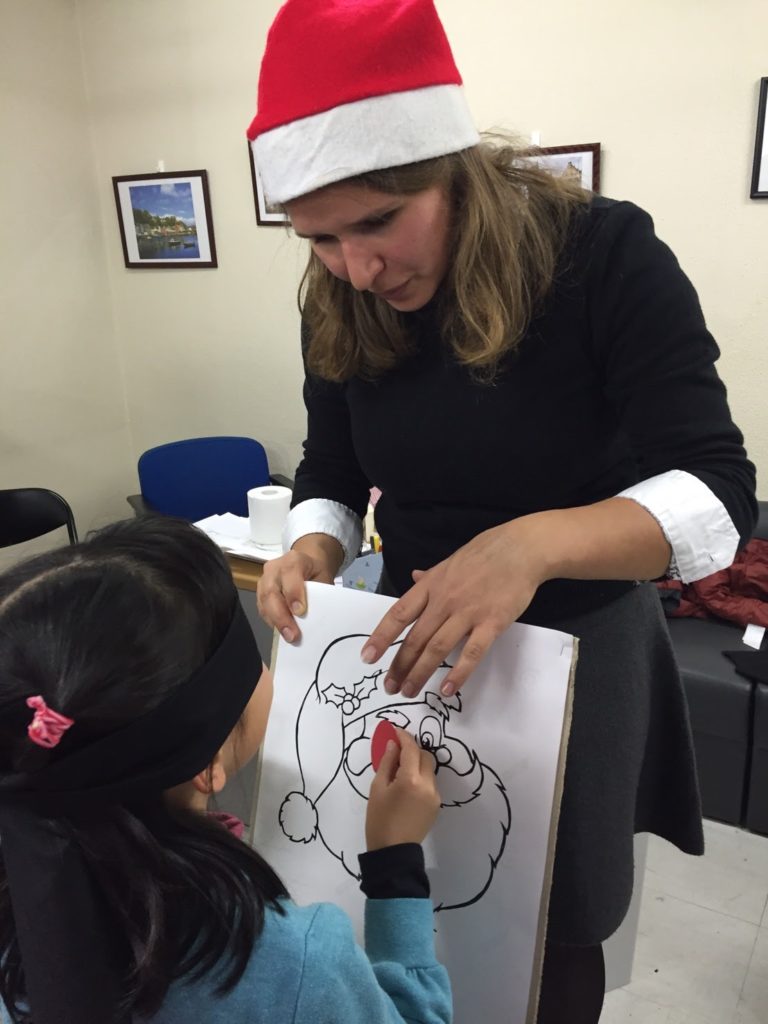 A point for team Santa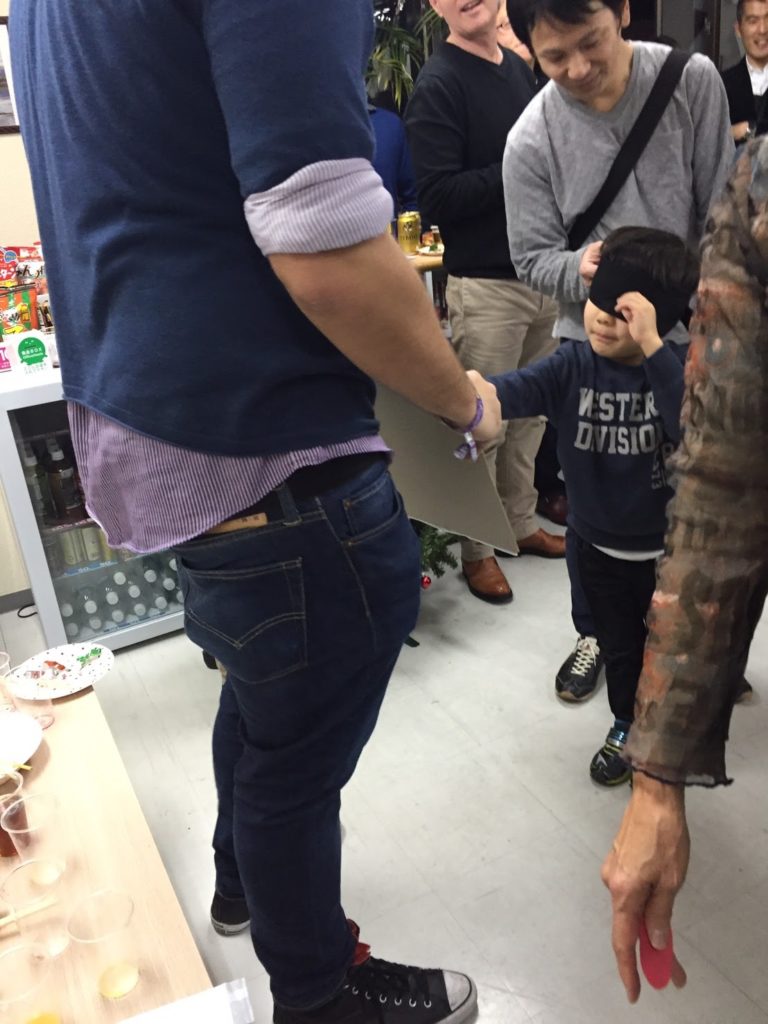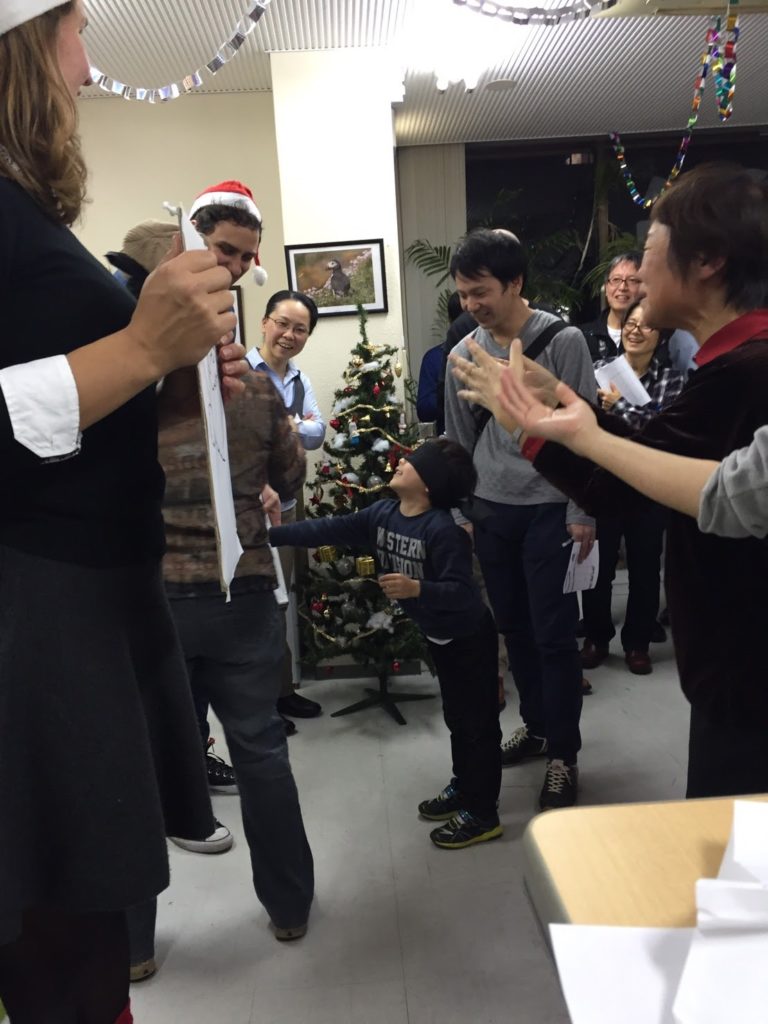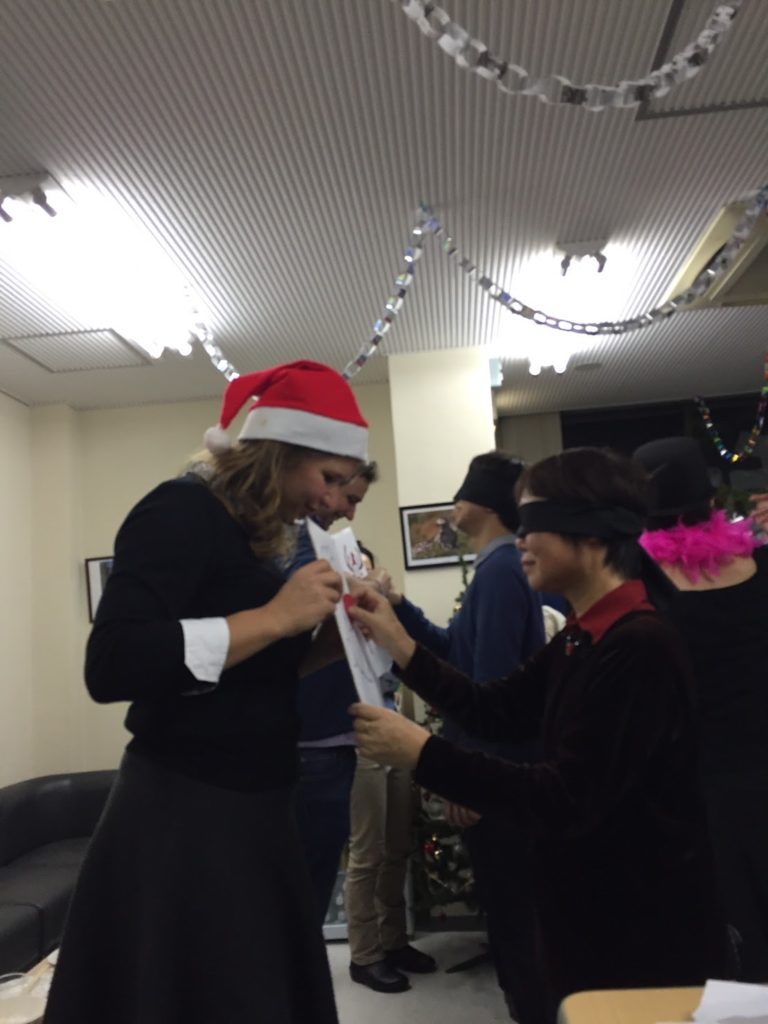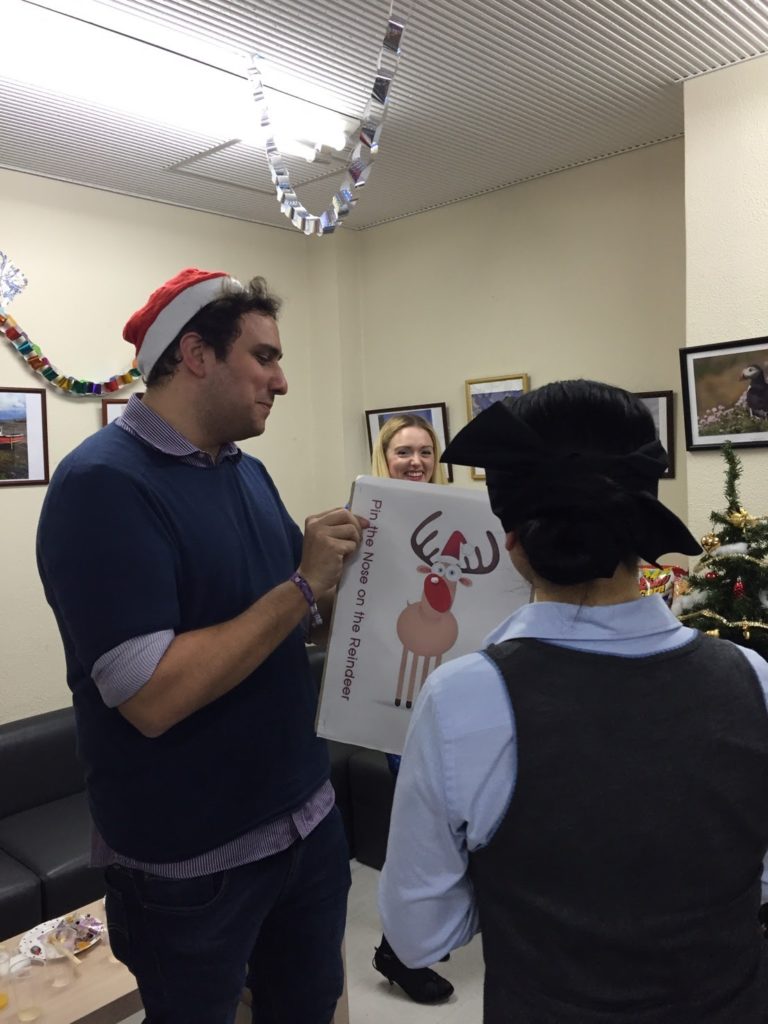 A model of perfection