How to tell a story in English
人が集まるパーティーに行ったり、友人と一緒に過ごしたりする時、私たちは普通に話をしたり、あったことについて話をしたりします。今日のミニレッスンでは、マイク先生があなたがお話をする時に、手助けとなるヒントをお教えます。
When we go to parties or spend time with our friends we often tell stories or talk about things we've done.  In today's mini-lesson Mike sensei will give you some tips to help you tell stories.
How to tell an interesting story in English.
When having a conversation we will find ourselves in a situation where we have to talk about a story or describe an event in our lives.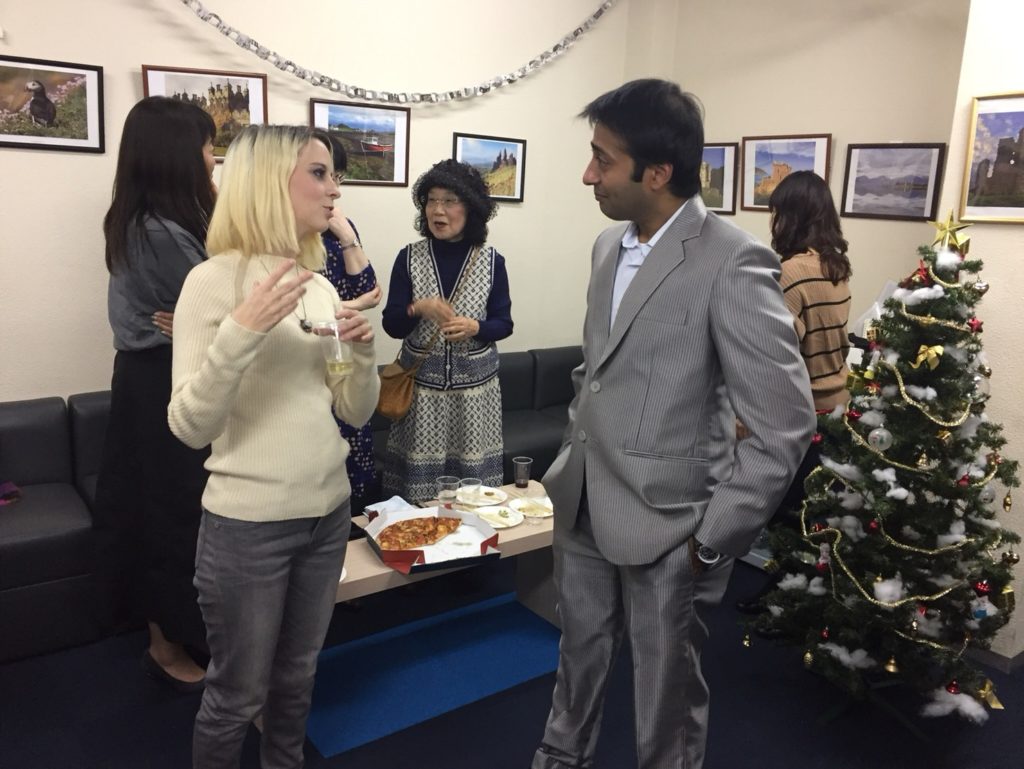 Here are a few tips to help when talking about a past event or situation.
1. Give background:
– Talk about when it happened:
Useful expressions:
This happened in 2012
This happened many years ago
It was when I was a student
– Talk about who was there:
Useful expressions:
I was with my friends
My cousin was there
2. Put the events in order:
– Outline the events:
Useful expressions:
First of all
To start with
Then
Next
After that
– Sequence ideas and parts of the story:
Useful expressions:
Suddenly
Immediately
3. Add extra information if necessary:
Useful expressions:
By the way
I forgot to mention that
4. Finish telling the story:
– Say how it ended:
Useful expressions:
Finally
In the end
頑張って、次回は英語で面白おかしくお話してみませんか?